How do you show yourself love/kindness/compassion? That's the question I asking readers in our most recent giveaway. And the question I'm attempting to answer for myself here.
If I've discovered anything in my 50+ years, it's that as hard as we may try, we just can't beat ourselves into transformation. It will NOT work.
Lasting meaningful change requires big doses of love, kindness and compassion.
If you struggle with food and your weight, you know all too well that the heart of the struggle isn't with the food as much as it is with yourself.
Hating yourself won't make you slimmer. It's impossible to hate yourself slim.
Whopping doses of self-criticism will get you nowhere.
There's only one path to lasting slim, we must love ourselves there. There's no other way.
You've got to stop hating yourself for everything you aren't and start loving yourself for everything you are.
For most of my life I've been paralyzed by perfectionist thinking. I've worked hard to avoid being seen as anything less than "just right." Unfortunately attempting to appear perfect only serves to confine us and keep us from living happy healthy lives. Growth happens only when we're willing to risk making mistakes and exposing our vulnerabilities.
We've got to stop expecting ourselves to be perfect and learn to accept and enjoy ourselves in the midst of our mistakes.
So, I'm working on being kind to myself by letting myself try new things, experiment and mess-up, say the wrong thing, and look goofy. It's scary, but worth it.
I've also given up sneaking food. I give myself permission to eat what I want in plain sight. Who did I think I was hiding from anyway? When I want a spoonful or two of ice cream before bed, I shout out for everyone to hear, "I'm having a spoonful of ice cream. Does anyone else want one?" Sometimes my husband shows up to join me, sometimes not. Then I dip in, scoop it up and savor the cold, sweet creaminess without an ounce of remorse or guilt.
Two Techniques for Building Self Compassion
#1 Talk To Yourself Like a Friend
What would you say to a friend who is having a tough time or who has experienced a setback? How would you say it? Compare that to how you have been talking to yourself. Begin talking to yourself with the same consideration as you would show a friend or the way a friend would talk to you.
#2 Write a Note to Yourself
Find a quiet place where you can write uninterrupted for 10-15 minutes. Identify something you are struggling with. Imagine you are a close friend or family member who loves and accepts you just as you are. Write to yourself with the same understanding, compassion, and acceptance. Acknowledge that setbacks are a normal part of life. Think about constructive, supportive things you can do to feel happier and healthier.
Additional Resources for Building Self Compassion
Need Help Clearing Away Old Thoughts & Habits & Being More Kind to Yourself?
You owe it to yourself to check out Carol Tuttle's 4 Week Weight Loss Cure! It's designed to help you release the emotional patterns and limiting beliefs that keep you from losing weight in a deeply compassionate way. I'm only 2 weeks in and have already felt huge shifts in the way I am relating to myself, my energy level, and my cravings!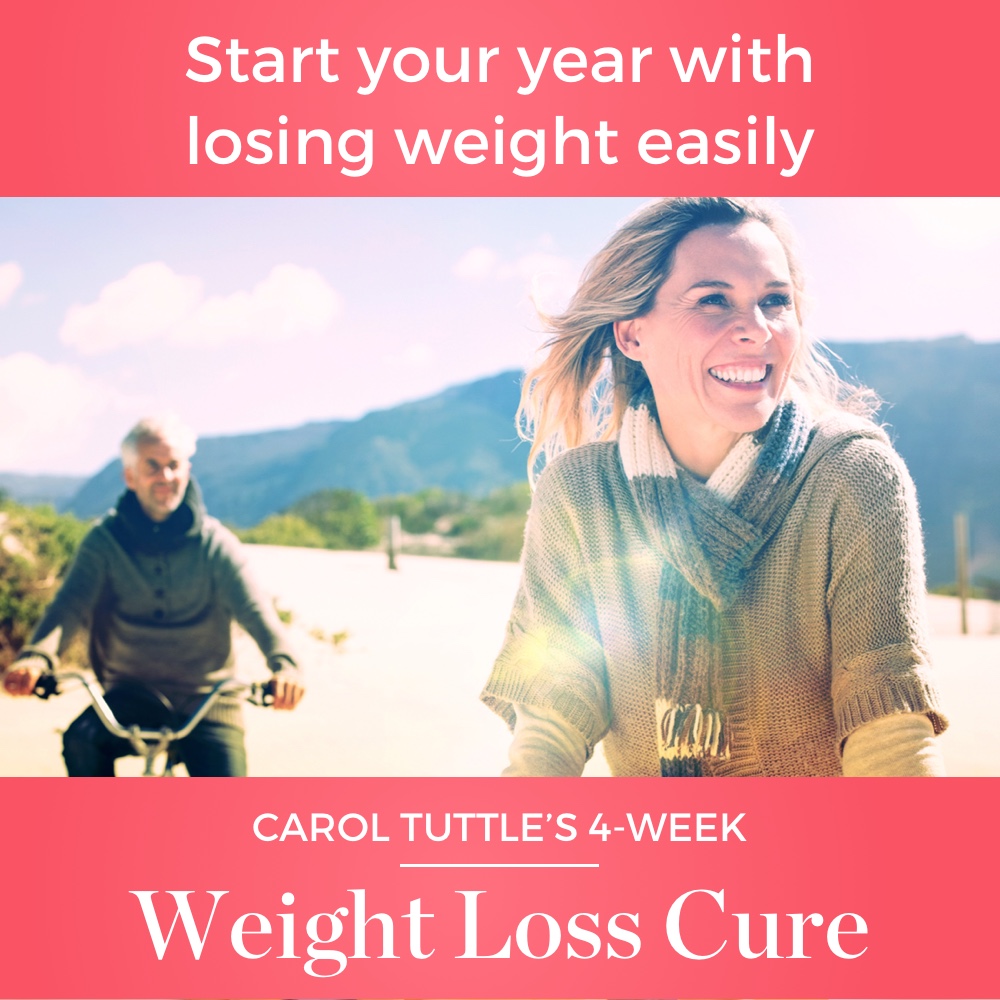 Related Content for Weight Watchers:
Martha is the founder and main content writer for Simple-Nourished-Living.
A longtime lifetime WW at goal, she is committed to balancing her love of food and desire to stay slim while savoring life and helping others do the same.
She is the author of the Smart Start 28-Day Weight Loss Challenge.
A huge fan of the slow cooker and confessed cookbook addict, when she's not experimenting in the kitchen, you're likely to find Martha on her yoga mat.
This post contains affiliate links to products I like. When you buy something through one of my Amazon links or other (affiliate links), I receive a small commission that helps support this site. Thank you for your purchase!
Subscribe to Get: Top 10 Reader Favorite Recipes
The Top 10 Most Popular Recipes (PDF) on Simple Nourished Living + Weekly Support Emails with Tips & Easy Healthy Recipes Not Found Anywhere Else!